Text the word Billings to 313131 to receive our latest text notifications!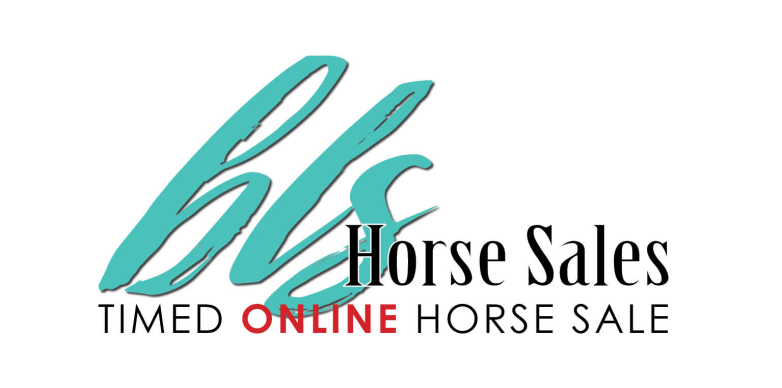 DECEMBER 15-16-17
CHRISTMAS EDITION SuperSelect TIMED ONLINE ONLY sale event!
EVERY horse offered EXCLUSIVELY ONLINE!
Find your fit, color, and kind, this sale offers finished performance horses, prospects, draft crosses, ranch horse, ponies, mares, geldings, stallions.
Find your next ride RIGHT HERE!
CLICK TO BE REDIRECTED TO OUR NEW & EXCLUSIVE BILLINGS LIVESTOCK TIMED ONLINE ONLY WEBSITE

ALL HORSES ARE LOCATED AT THE CONSIGNORS FACILITY AND WILL BE BID ON FROM THE COMFORT OF YOUR OWN HOME
HORSES ARE NOT AVAILABLE FOR VIEWING AT BILLINGS LIVESTOCK DURING OUR TIMED ONLINE ONLY SALE
Our TIMED ONLINE ONLY SALE Procedure is as follows:

Bidding opens on all horses at 12 Noon Thursday December 15. Bidding will continue up to 6 p.m. December 17 at which time Hip 1 will close. At 6:03 p.m. Hip 2 will close. At 6:06 p.m. Hip 3 will close. Every 3 minutes the following horse will be closed to bidding. If during the last seconds a horse is bid on, bidding on the ONE horse will be extended by 2 minues and will continue to do so each time a last second bid is placed
REGISTER TO BID: CICK HERE
OUR NEXT LIVE ON SITE, ON PREMISE CATALOG SALE
FEBRUARY 24-25-26
FEBRUARY SPECIAL CATALOG SALE
Featuring OUR ANNUAL "SONS & DAUGHTERS" SPECIAL SESSION PLUS ALL AROUND PERFORMANCE HORSES - ALSO INCLUDED is our popular LIVE Show Case Internet Session - all horses are located at Billings Livestock

ALL FEBRUARY 24-25-26 SALE HORSES WILL BE AUCTIONED LIVE AT BILLINGS LIVESTOCK - Internet bidding also available for ShowCase Internet Sale Session horses offered in this sale

SHOW 'EM & SHOP 'EM!
FRIDAY: FEBRUARY 24 - Special Indoor SPOTLIGHT Preview for ROPE HORSES Horse Palace Arena Exit 437 on I-90
9 a.m. Enter at 8:30 a.m. Complete Preview follows at 10 a.m.
Order of Preview: Barrel Horses, Pole Horses, Cutters, Saddle/Ride/Reining Horses and 2nd Sessioin Rope Horses 3 p.m.
6 p.m. SALE TIME at BLS Arena

SATURDAY: 10 a.m Saddle Horse Demonstration BLS Outdoor Arena (weather permitting)
SATURDAY: 12 NOON: SALE TIME ON CATALOG HORSES

SUNDAY: 8 a.m. Cowboy Church BLS Sale Ring
9 a.m. LOOSE HORSES SELL
SUNDAY: 12 NOON: SALE TIME ON CATALOG HORSES
Call us 406-245-4151 or email us at info@billingslivestock.com
Call us 406-245-4151 or email us at info@billingslivestock.com

CLICK TO VIEW NOVEMBER 2022 TOP 20 RESULTS

(update is not the actual catalog and does not contain hip/sale numbers)
#cowboyslivehere - #thisisBLS - #goodhorses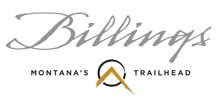 OUR SOUNDNESS GUARANTEE -
Credibility and Dependability are important to us at Billings Livestock Horse Sales.
At Billings Livestock Horse Sales, all horses that are ridden through the ring and sell as a result of being ridden through the ring, are GUARANTEED SOUND until Monday Noon following the Saturday Sale and Tuesday Noon following the Sunday Sale unless otherwise stated from the block. To further define our policy, if the horse sells at 6 p.m. on the Saturday of our sale, the horse will be guaranteed sound for an additional 42 hours - Noon on Monday.
What we here at BLS Horse Sales consider sound is: Sight out of both eyes, good in the air, hit the ground sound on all four, and not to crib.
Bred mares - mares can be sold two ways: EXPOSED - defined as "Exposed to a stallion" not guaranteed as bred, but may be. OR - GUARANTEED BRED - the mare is sold BRED.
Your confidence in our sale does make a difference! See you at the sale - and remember - at BLS, We Like Horses!
Upcoming Sales Horse Photos SEE PHOTOS OF SALE HORSES
Consignments listed below by sale - e-mail us at info@billingslivestock.com to request a complete catalog
A FILE number for each horse follows the consignment information and description. This number is a reference number that you can use when you call our office for additional information on the particular consignment. THIS IS NOT THE HIP NUMBER OR SALE NUMBER ORDER. This number is simply a tool for you to utilize prior to the publishing of the catalog to further research a consignment.

Reference numbers for the FEBRUARY 2023 ON SITE-LIVE AT BILLINGS LIVESTOCK FEBRUARY SPECIAL CATALOG SALE session will follow each horse description and will be as follows:
FOS - ONLINE~SONS & DAUGHTERS/BLACK TYPE SESSION COMBO
FO - ONLINE SESSION
FS - SONS & DAUGHTERS/BLACK TYPE SESSION
FE - REGULAR SESSION

THE FOLLOWING HORSES WILL BE LOCATED ONSITE AT BILLINGS LIVESTOCK FOR THE NOVEMBER 25 & 26 HOLIDAY SPECIAL CATALOG SALE

ONLINE~SONS & DAUGHTERS/BLACK TYPE SESSION:

ONLINE SESSION:
SONS & DAUGHTERS/BLACK TYPE SESSION:
REGULAR SESSION: