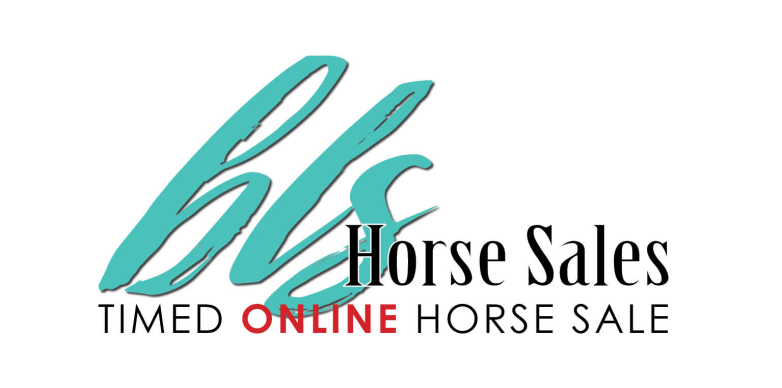 JANUARY 19-20-21
NEW YEAR'S EDITION SuperSelect TIMED ONLINE ONLY sale event! EVERY horse offered EXCLUSIVELY ONLINE!
Find your fit, color, and kind, this sale offers finished performance horses, prospects, draft crosses, ranch horse, ponies, mares, geldings, stallions.
Find your next ride RIGHT HERE!
CLICK TO BE REDIRECTED TO OUR NEW & EXCLUSIVE BILLINGS LIVESTOCK TIMED ONLINE ONLY WEBSITE

ALL HORSES ARE LOCATED AT THE CONSIGNORS FACILITY AND WILL BE BID ON FROM THE COMFORT OF YOUR OWN HOME
HORSES ARE NOT AVAILABLE FOR VIEWING AT BILLINGS LIVESTOCK DURING OUR TIMED ONLINE ONLY SALE
Our TIMED ONLINE ONLY SALE Procedure is as follows:

Bidding opens on all horses at 12 Noon Thursday January 19. Bidding will continue up to 6 p.m. January 21 at which time Hip 1 will close. At 6:03 p.m. Hip 2 will close. At 6:06 p.m. Hip 3 will close. Every 3 minutes the following horse will be closed to bidding. If during the last seconds a horse is bid on, bidding on the ONE horse will be extended by 2 minues and will continue to do so each time a last second bid is placed
REGISTER TO BID: CLICK HERE
Call us 406-245-4151 or email us at info@billingslivestock.com

#cowboyslivehere - #thisisBLS - #goodhorses

JANUARY 19: 8 a.m. LOOSE HORSE ONLY SALE BEFORE CATTLE SALE - Please have horses checked in by 6 a.m. January 19. BLS is open 24/7 all week accepting loose horses.

OUR NEXT LIVE ON SITE, ON PREMISE CATALOG SALE
FEBRUARY 24-25-26
FEBRUARY SPECIAL CATALOG SALE
Featuring OUR ANNUAL "SONS & DAUGHTERS" SPECIAL SESSION PLUS ALL AROUND PERFORMANCE HORSES - ALSO INCLUDED is our popular LIVE Show Case Internet Session - all horses are located at Billings Livestock

ALL FEBRUARY 24-25-26 SALE HORSES WILL BE AUCTIONED LIVE AT BILLINGS LIVESTOCK - Internet bidding also available for ShowCase Internet Sale Session horses offered in this sale

SHOW 'EM & SHOP 'EM!
FRIDAY: FEBRUARY 24 - Special Indoor SPOTLIGHT Preview for ROPE HORSES Horse Palace Arena Exit 437 on I-90
9 a.m. Enter at 8:30 a.m. Complete Preview follows at 10 a.m.
Order of Preview: Barrel Horses, Pole Horses, Cutters, Saddle/Ride/Reining Horses and 2nd Sessioin Rope Horses 3 p.m.
6 p.m. SALE TIME at BLS Arena

SATURDAY: 10 a.m Saddle Horse Demonstration BLS Outdoor Arena (weather permitting)
SATURDAY: 12 NOON: SALE TIME ON CATALOG HORSES

SUNDAY: 8 a.m. Cowboy Church BLS Sale Ring
9 a.m. LOOSE HORSES SELL
SUNDAY: 12 NOON: SALE TIME ON CATALOG HORSES

ROPE, RIDE, RANCH or RECREATE, these sales will have it all.

All classes of horses sell including mares, geldings, stallions, prospects and young stock.
This sale is stuffed FULL of good horses. Come see us.

NOTICE: Consignors as of April 1, 2017 all catalog/supplement horses (any horse being lead or ridden through the arena) are required to have a current EIA (coggins) test. Including babies being sold on the side. EXEMPTION: If a foal goes in the ring with the dam and sells WITH THE DAM and is NOT sold separately, a Coggins will not be needed for the foal. This includes horses from the State of Montana.
Call us 406-245-4151 or email us at info@billingslivestock.com